Feedback Centre
The smart tool for sharing and reporting tenant satisfaction
EVIDENCE-BASED REPORTING
LHM understand the unique challenges faced by housing providers, which is why we've created a suite of affordable engagement tools to ensure you're fully equipped with the latest, most accessible technology that allows the feedback from your customers and communities to be effortlessly monitored, moderated and managed.
features
Our future-proof and flexible responsive system can be incorporated into your existing website or as a standalone branded device. The Content Management System enables you to capture, moderate and feature feedback from your customers.
customer feedback
Our Feedback Centre system works intuitively on all platforms, from desktop and tablet to mobile and kiosk meaning your customers can submit feedback from wherever they are, whenever they want in whichever way suits them best. A Facebook app is also available for extended feedback.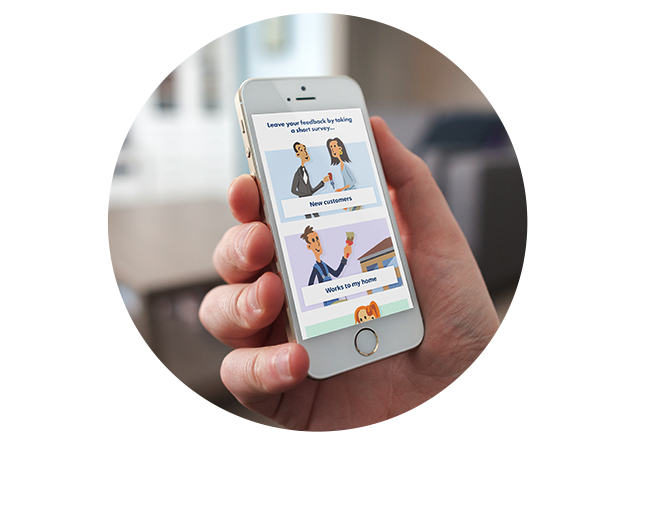 business intelligence
Our business intelligence dashboard provides your organisation with a credible way to manage your day-to-day activity and engage customers. Complicated spreadsheets become replaced by easily digestible and visually appealing graphs that can be shared, printed and placed directly into presentations saving time and money.
Featuring sentiment analysis, it also tracks opinions from the public which can be benchmarked against your internal database. This means your organisation can now stay one step ahead of patterns and trends, enabling you to be proactive and optimise ROI.